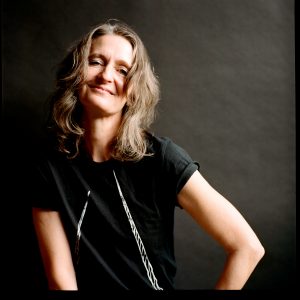 Choreographer, performer, educator, writer Kimberly Bartosik creates viscerally provocative, ferociously intimate choreographic projects that dramatically illuminate the ephemeral nature of performance while critically, tenderly, and violently etching away at deeply distressing threads of our society. Bartosik is a 2020 Bessie Award Honoree for Outstanding Production for "through the mirror of their eyes." She is a 2021 recipient of the Doris Duke Foundation Performing Artist Recovery Fund in the New York Community Trust; a 2019 Guggenheim Fellow in Choreography; a 2020-21 Virginia B. Toulmin Women Leaders in Dance Fellow at Center for Ballet and the Arts at NYU; a two-time MAP Fund recipient; a National Dance Project/NDP grantee: and a Foundation for Contemporary Arts Grants to Artists recipient among others. Her work has been commissioned and presented by BAM Next Wave 2018, American Realness, FIAF's Crossing the Line Festival, Abrons Art Center, Gibney, Danspace Project, The Kitchen, La Mama, and has toured to Bratislava in Movement (2021), Supersense: Festival of the Ecstatic (Melbourne, Australia), Wexner Arts Center, Dance Place, American Dance Festival, The Yard, MASS MoCA/Jacob's Pillow, The Flynn, Bates Dance Festival, The Dance Center at Columbia College, Black Mountain College Museum + Arts Center, Mount Tremper Arts, Festival Rencontres Chorégraphique Internationales de Seine-Saint Denis, Artdanthe Festival, and others.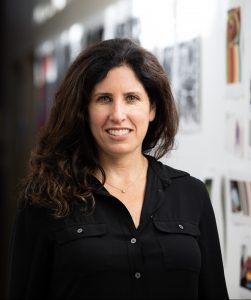 Julie Levin Caro – A professor of art history and chair of the Art Department at Warren Wilson College, Caro is a specialist in modern American art and African American art. She has published on the illustrated spirituals of Boston-based artist Allan Rohan Crite and the collage and stain glass window designs of activist artist Jean Lacy. Her background in museum education and curation also supports her undergraduate teaching, and she has established the College's Holden Art Gallery as a center for interdisciplinary and diversity teaching and learning.
An artist, designer, and writer, Curt Cloninger is the author of Fresher Styles for Web Designers (2008) and Hot-Wiring Your Creative Process (2006). His art undermines language as a system of meaning in order to reveal it as an embodied force in the world. His work has been featured in I.D. Magazine, The New York Times, ABC World News, and at festivals and galleries from Korea to Brazil. Exhibition venues include Digital Art Museum [DAM] Berlin, L'Instituto de México á Paris, and The Art Gallery of Knoxville. Curt is a regular speaker at national design conferences like HOW Design and SXSW Interactive, and an Assistant Professor of New Media at the University of North Carolina at Asheville.
Born and raised in Toccoa, Georgia, in the foothills of the Appalachian Mountains, Marie T. Cochran is an artist, educator and writer. As a self-described cultural pollinator, she uses visual art to convene partnerships that ignite collaboration. Cochran is the founding curator of the Affrilachian Artist Project, which celebrates the intersection of cultures in Appalachia and nurtures a network of individuals and organizations committed to the sustainability of a diverse region.
Cochran has been an art faculty member at educational institutions in Georgia, New Jersey, Maryland, and North Carolina. Her Fall 2020 undergraduate and graduate course as the Lehman Brady Professor is "Arts & Culture of Black Appalachia: Race, Place, Community and Resilience." Cochran will be teaching the course at Duke University (Center for Documentary Studies) and the University of North Carolina at Chapel Hill (Department of American Studies) as part of the joint professorship.
As a visual artist, she creates mixed media pieces that address community history and are often grounded in interdisciplinary dialogues focused on social justice. Her work was recently included in the exhibition Appalachia Now! as part of the inaugural reopening of the Asheville Art Museum in Asheville, North Carolina.
Cochran's awards include a Georgia Council for the Arts individual artist's grant; a Mid-Atlantic Arts Council's "Artist as Catalyst" grant; NEA/Southern Arts Federation Sculpture Fellowship, NEA Fast-Track Challenge Grant and a grant from the "We Shall Overcome Fund" under the auspices of the Highlander Center for Research and Education, New Market, Tennessee.
Adama Dembele is a master djembéfola (djembe player) from Ivory Coast, West Africa. Born into a family of musicians, he has toured several continents with various major touring acts and drum & dance companies. In 2002, in collaboration with Siriki Sanogo, Adama founded Djembeso CI Drum and Dance Ensemble. "Djembeso" in the West African dialect Bambará means "the house of djembe". Adama chose that name because his family has been playing music for many many generations and his native home was known as the house where the djembe is played. In 2005 Adama moved to the US to perform and teach the sacred art of West African drumming. Since then he has played in major cities all over America. Currently, Adama resides in Asheville, NC and has been teaching in the Music Department of UNC-Asheville since 2018.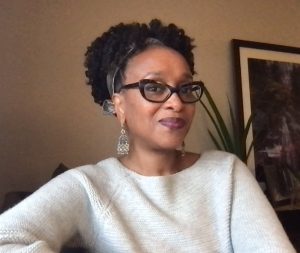 Rachel Elizabeth Harding is Associate Professor of Indigenous Spiritual Traditions in the Department of Ethnic Studies at the University of Colorado Denver.  A native of Georgia, a writer, historian and poet, Rachel is a specialist in religions of the Afro-Atlantic diaspora and studies the relationship between religion, creativity and s­ocial justice activism in cross-cultural perspective.  She is a Cave Canem Fellow and holds an MFA in creative writing from Brown University and a PhD in history from the University of Colorado Boulder.  Dr. Harding is author of A Refuge in Thunder: Candomblé and Alternative Spaces of Blackness as well as numerous poems and essays.  Rachel's second book, Remnants: A Memoir of Spirit, Activism and Mothering, combines her own writings with the autobiographical reflections of her mother, Rosemarie Freeney Harding, on their family history and the role of compassion and spirituality in African American social justice organizing.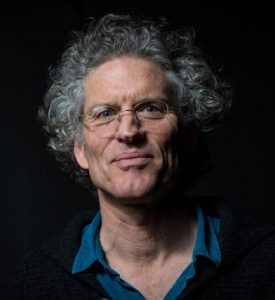 David Hinton is a writer and translator who has produced a body of work exploring the weave of consciousness and landscape. This exploration is informed throughout by the insights of ancient Chinese culture; and it has primarily taken the form of translation, which he uses as a way to make contemporary poetry that operates outside the limitations of self-identity and the Western intellectual tradition. Over the last decade, Hinton has moved toward writing that is original in a more traditional sense: poetry and lyrical/philosophical essays. Hinton has received numerous awards, including three National Endowment for the Arts and Humanities fellowships, a Guggenheim fellowship, the lifetime achievement Thornton Wilder Prize from the American Academy of Arts and Letters, and many others.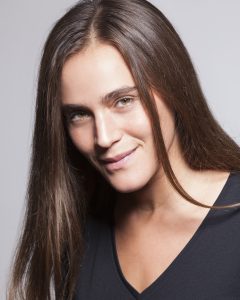 Jessica Jacobs is the author of Take Me with You, Wherever You're Going, a memoir-in-poems of love and marriage, winner of the Devil's Kitchen Reading Award in Poetry and one of Library Journal's Best Poetry Books of the Year, and Pelvis with Distance, a biography-in-poems of Georgia O'Keeffe, winner of the New Mexico Book Award and a finalist for the Lambda Literary Award. An avid long-distance runner, Jessica serves as Chapbook Editor for Beloit Poetry Journal and lives in Asheville, North Carolina, with her wife, the poet Nickole Brown, with whom she co-authored Write It!, a collection of writing prompts from Spruce Books, an imprint of Penguin/RandomHouse.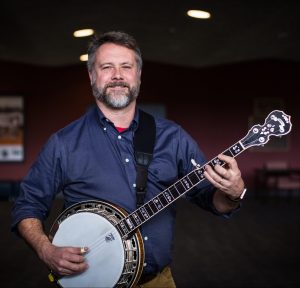 Toby King holds a B.A. from Amherst College, a M.S. in Geology from the University of Montana – Missoula, and an M.A., M. Phil., and Ph.D. in Music from Columbia University. He has traveled to, and studied the musical practices of West Africa, Cuba and Japan, and he wrote his dissertation on improvisatory bluegrass music performance.  He has taught classes examining the relationship of music with language, social identity, modernism, cosmopolitanism, orientalism, and political power.   He has directed ensemble classes with Nyoman Saptanyana (Balinese Gamelan), Andy Algire (AfroMusics), and Famoro Dioubate (Guinean Balafon), among others. He has taught at UNC Asheville since 2014.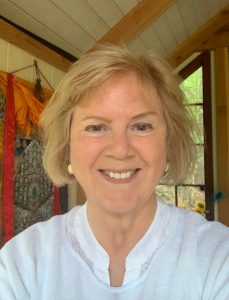 Kay Larson is the author of Where the Heart Beats: John Cage, Zen Buddhism, and the Inner Life of Artists, Penguin Press, 2012, a portrait of John Cage's life and spirit. (See wheretheheartbeatsbook.com for reviews and information, and Wikipedia for a more extensive biography.) Cage's "changed mind" — his Zen-inspired revelations — dramatically changed his work. His spiritually illuminated performances and writings were catalytic for artists turning away from Abstract Expressionism. Before becoming enamored of Cage, Kay Larson wrote a weekly column of art criticism for more than 20 years, for publications such as The Real Paper, the Village Voice, then for New York magazine (1980-1994), where she was art critic and contributing editor. After 1994, she was a frequent contributor to the New York Times. She served on the Content Committee of Awake: Art, Buddhism, and the Dimensions of Consciousness, a colloquium of art professionals in Marin County, California (1999-2004). She has practiced Buddhism in the Zen and Tibetan traditions since 1994.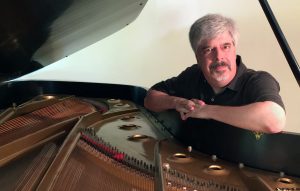 Pianist Thomas Moore has had a long association with the music of John Cage and other contemporary composers, including Morton Feldman, Christian Wolff, Olivier Messiaen, Thomas DeLio, and Stuart Saunders Smith. Cage, who wrote the solo piano work ASLSP at Moore's request, said, "I am delighted that Thomas Moore plays my music, studies and thinks, writes and talks about it. He is an excellent musician, one in whom I have confidence and whose work I enjoy."
Moore was the grand prize winner of the 1982 International Piano Recording Competition. His performances can be heard on Neuma Records, Chen Li Music, 10 West Records, O.O. Discs, and Spectrum Records. He has been featured on the Interpretations Series (New York), at the Smithsonian Institution, the San Francisco Center for New Music, Judson Church, Experimental Intermedia, the Baltimore Museum of Art, the Contemporary Museum, and at dozens of colleges, universities and other venues. He has been Director of Arts and Culture at UMBC (University of Maryland, Baltimore County) since 1995.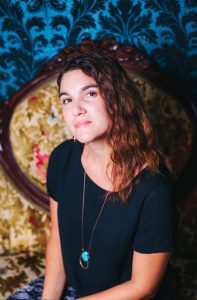 Alicia Jo Rabins – Alicia Jo Rabins is a writer, musician, composer, performer and Torah teacher. She creates multi-genre works of experimental beauty which explore the intersection of ancient wisdom texts with everyday life.
Rabins' first collection of poetry, Divinity School, won the 2015 APR/Honickman First Book Prize; her second collection, Fruit Geode, was published in 2018 by Augury Books and was a finalist for the Jewish Book Award. As a musician and performer, Rabins is the creator and performer of Girls in Trouble, an indie-folk song cycle about the complicated lives of Biblical women with accompanying curriculum, and A Kaddish for Bernie Madoff, which began as a one-woman chamber-rock opera and is now an award-winning independent feature film currently on the festival circuit.
Rabins is also a coffee drinker, plant lover, DIY bar/bat/b'nai mitzvah tutor, and ritualist. She tours internationally as a violinist, singer, lecturer and performer from her home base in Portland, Oregon, where she lives with her husband and two kids. You can call her Alicia.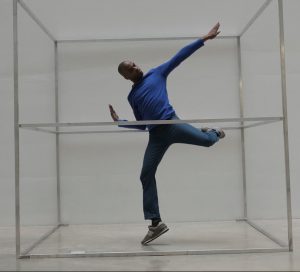 Christopher-Rasheem McMillan is a performance related artist and scholar. He has a joint appointment between Dance and Gender, Women's & Sexuality Studies at the University of Iowa. McMillan received his BA from Hampshire College (2007), his MFA in Experimental Choreography from the Laban Conservatoire, London (2011), and his PhD in Theology and Religious Studies from King's College, London (2017). 
His interests concern choreography in an expanded field, something that he has approached through experimental practices and creative processes in multiplicity of formats and expressions. He uses video, performance, photography and oral storytelling to explore themes of race, memory, queer desire, religion, personal and public mythology.
McMillan's performance works have been seen at venues such as the Bates Dance Festival of Bates College, Providence International Arts Festival (PVD), and The Dance Complex and Green Street Studios in Cambridge, Massachusetts, and in performance platforms such as the 2011 participatory event Beyond Text, London. He was a Five College Fellow for the 2013–14 academic year and the recipient of the McGreggor-Girand Dissertation Fellowship for the 2014–15 academic year. His writing has been published in The Journal of Dance, Movement & Spiritualities, Kinebago, and Contact Quarterly.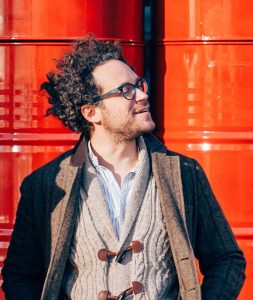 Aaron Rosen – Dr. Aaron Rosen is Professor of Religion & Visual Culture and Director of the Henry Luce III Center for the Arts and Religion at Wesley Theological Seminary in Washington, D.C.  He was previously Senior Lecturer in Sacred Traditions & the Arts and Deputy Director of the Centre for Arts & the Sacred at King's College London. He began his career at Yale, Oxford, and Columbia Universities, after receiving his PhD from the University of Cambridge. He has curated exhibitions around the world and written widely for scholarly and popular publications. He is the author and editor of many books, including Art and Religion in the 21st Century, Imagining Jewish Art, Brushes with Faith, and Journey through Art, translated into seven languages.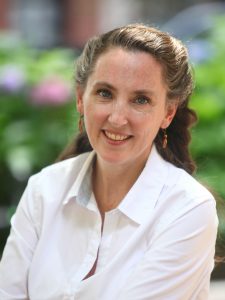 Pamela D. Winfield – A Professor of Religious Studies at Elon University, Winfield's teaching and research focus on the intersection between religion and visual / material culture, especially as they relate to issues of healing, religious experience, and power relations in Japan. She is the author of Icons and Iconoclasm in Japanese Buddhism: Kūkai and Dōgen on the Art of Enlightenment.